Trademarks & Intellectual Property
Trademarks & Other Intellectual Property in Warwick, NY and The Hudson Valley Area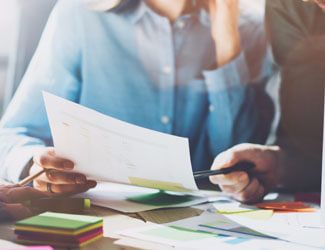 Intellectual Property can be bought, sold, or licensed to others through a licensing agreement. Have you developed a killer trade name or logo that everybody gets excited about when they hear it? Are you looking to capitalize on it in the near future? Then you should consider protecting your concept through registration with the United States Patent & Trademark Office or U.S. Copyright Office before someone else beats you to it.
Trademarks, copyrights, and other forms of Intellectual Property provide the rights holder with the ability to limit other people's use of the name, logo, or work. Some of these ownership rights arise by operation of common law following the creator's use of the mark or by converting the work (artwork, photo, recording, poem, book, etc.) into tangible form. However, under Federal regulations, a rights holder typically must register the mark or work before he or she can enforce any ownership rights against others.
Contact our office to set up a consultation to discuss your Intellectual Property concerns.
Federal Registration
Federal registration creates a very strong presumption of validity of the claimed ownership rights for the first person to register the mark or work. This presumption is very difficult, if not impossible to overcome by subsequent applicants for registration of the same or substantially similar mark or work. So early Federal registration provides reasonable assurance that the owner will be able to protect and enforce their ownership and exclusivity rights in the Intellectual Property, and from a practical perspective, it is often required if you plan to convince someone else that they should pay you for the privilege of using your mark or work.
Infringement
In the event of infringing use of the Trademark or Copyright, registration will be required before the owner can initiate any Litigation, and can dramatically simplify issues related to the transfer of those rights through Estate Planning and Administration. Copyright registration is very simple and does not typically require the assistance of counsel. Trademark registration, however, can be quite complex and confusing, so the assistance of counsel is highly recommended.
Other Forms
Other forms of Intellectual Property can include patents, trade secrets, computer software, designs, licensing agreements including limited licensing rights of other people's work, franchise agreements, and corporate names, among others. In some cases, Intellectual Property rights can be the most valuable assets of a Business.