Find a Commercial Real Estate Attorney in Warwick, NY Serving the Hudson Valley Area
Turn to Havens Law Firm for Trusted Legal Advice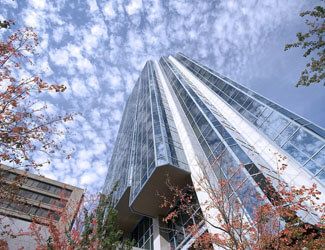 Havens Law Firm has significant experience with commercial real estate law. We've helped clients develop and re-purpose land and buildings, seek zoning variances, and lease commercial buildings, retail and office space, among other projects. We take pride in developing reasonable solutions to our client's unique commercial real estate problems.
It can be hard to keep up with all the various commercial real estate laws and regulations. Leave that job to us. We'll walk you through the process to help you avoid potential legal issues.
Call or email us to schedule a commercial real estate consultation in Warwick, New York - serving the Hudson Valley.
Trust Us to Explain Your Options Clearly
The laws and local zoning regulations affecting any particular piece of commercial real estate can vary dramatically depending on where it is located, what type of property it is, how big it is, and how it is used (or intended to be used). Commercial real estate transactions are much more complicated than residential transactions. Be sure to discuss your plans early in the planning process with an experienced commercial real estate attorney. We have experience working with a variety of properties, including (among others):
Mixed-Use Buildings

Industrial Buildings & Complexes

Retail & Professional Office Space

Fitness & Recreation Centers

Multi-Family Dwelling Investment Property

Subdivisions

Vacant Land

Farmland

Home Owner Associations

Historic Properties
When considering a commercial lease, its not just about how much is the rent and who pays for what utilities. Both Landlords and Tenants must consider whether the property is properly zoned for the intended use, whether the Certificate of Occupancy for the building or space permits the intended use, and if not, can a special or conditional use permit or use variance be granted. Is an Area Variance needed for the intended use? Who is responsible if the HVAC systems need repair, or even worse replacement? Who is responsible for water leaks coming through the windows or the ceiling? Is there another tenant upstairs that will create unreasonable noise which may interfere with your intended use of the space below? Who pays for garbage removal? What is included in the common charges and how much will they vary based on changes in the costs of: property insurance, property taxes, building maintenance, snow removal? What about capital improvements?
Nonprofit Organizations that intend to lease space on their property must be extra cautious in who they rent to and how the lease is structured. A Nonprofit Organization could lose it's property tax abatement if it leases any part of its space for commercial purposes. There could also be property tax implications for nonprofits who lease space to other nonprofit organizations.
Count on us to help you make wise decisions and invest in your future. Contact us to discuss your situation with a qualified commercial real estate attorney in Warwick, New York - serving the Hudson Valley!