Real Estate Law in Warwick, NY, Serving the Hudson Valley Area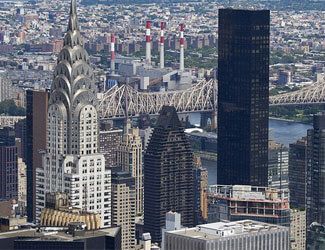 "Location, location, location." It's the most commonly quoted phrase in Real Estate because each location is truly unique. How well a particular location meets your expectations will depend on what your specific needs and circumstances are.
Whether you're buying, selling, renting, leasing, improving, subdividing, or leveraging Real Estate, we can help you figure out the best way to go about it based on your particular needs and circumstances. Whether it's Commercial or Residential, Industrial or farmland, we can provide valuable insight to avoid potential pitfalls throughout the transaction process, especially if we are given an opportunity to discuss your needs and intentions at the idea or planning stage. How you approach a particular Real Estate transaction should be informed from the very beginning by what the expected outcome should be. Waiting until you need a contract drawn up before you seek that advice of counsel often leads to lost options and opportunities.
Nonprofit Organizations
Nonprofit Organizations have to be extra careful in how they use and manage Real Estate because how the property is used, by whom, and what income is paid for or derived from it, can have serious tax consequences including loss of property tax exemption, unrelated business income taxes, and in certain circumstances, loss of tax-exempt status, among others.
What's better for you or your Business?
Leasing, buying, leasing with an option to buy? Should you really sell, or should you leverage that asset by leasing it and generating long-term rental income while building equity and wealth? Subleasing a portion of your property may provide sufficient revenues to meet your near-term sustainability or cash flow needs.
We can also assist in determining how to properly manage or divide your Real Estate interests as part of your Estate Planning and administration. Contact our office to set up a consultation regarding your Real Estate concern.